A Crazy Little Thing Called Karma
October 9, 2015
.
Let's see… from Amazon page.
<quote<
"America urgently needs a new direction. But who will provide it?"
Great question.
"The time has come to move the country forward with a clear agenda based on common sense for the common good."
Lost vice presidential campaign
Lost re-election
Dropped out of speaker race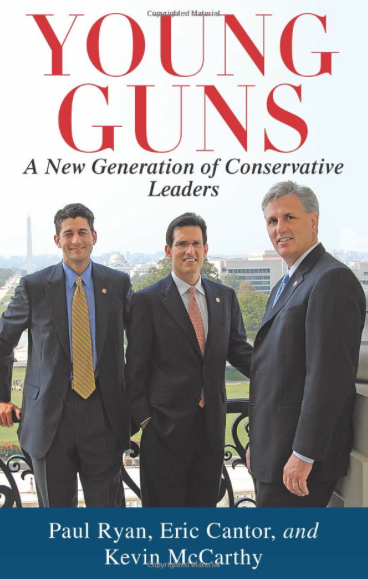 http://www.amazon.com/Young-Guns-Generation-Conservative-Leaders/dp/1451607342
http://theobamadiary.com/2015/10/08/a-tweet-or-two-333/
~
This book came out in 2010.
They were going to save the country.
Or at least the richest in the country.
EPIC FAIL!
We can only hope that the GOP continues to spiral out of control, becoming more and more irrelevant until they are gone.
I hope they do it soon…
I'm running out of popcorn.
~
Thanks for visiting.