Rep. Cummings: GOWDY FABRICATED REDACTIONS ON CLINTON'S EMAIL TO MAKE IT LOOK LIKE SHE'D OUTED A SPY.
October 18, 2015
.
When is there going to be an investigation by the Attorney General into how this witch hunt investigation is being run?
Altering government- held documents to create a false impression to take down a rival politician,all the while using taxpayer money and taxpayer time?
Didn't that used to be called criminal and corruption….I think it still is.
If there is an investigation, it should be the Attorney General investigating how the reTHUGliCONS, especially Trey Gowdy, are manipulating the evidence against Mrs. Clinton.
Brian Beutler @brianbeutler
Gowdy fabricated redactions on to Clinton's email to make it look like she'd outed a spy. democrats.benghazi.house.gov/news/press-releases/cia-debunks-gowdy-s-allegation-that-clinton-email-contained-classified-cia …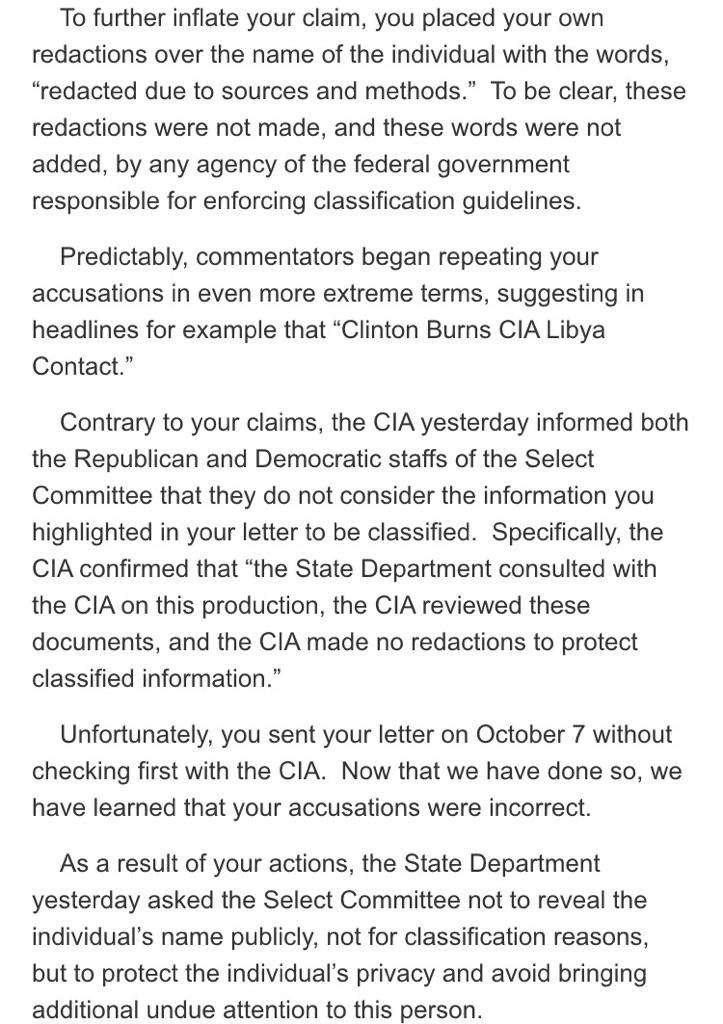 The letter from Rep. Cummings to Gowdy here.
Whether it's Mrs. Clinton or President Obama, Gowdy. GOP and reTHUGliCONS will say and do anything, to bend the story to get their version of what they perceive as the truth.
reTHUgliCONS, GOP and Teabaggers have no honor and are incapable of telling the truth when a lie fits their agenda.
History will not treat this Congress or republicans well.
Thank you for visiting.